Truth About GSA Verified Lists.Do I really have to use it? Can I dominate in google using a list?LPM VPM?Read this before your next GSA SER Action!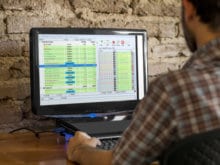 Hello GSA SER Users 🙂
Almost all GSA SER users use verified lists for their link building campaigns. Some prefer to build their unique list, and some buy premium lists while others download public/shared lists.
By using high quality verified list and stop letting GSA SER scrapes itself for targets..you can experience more power of GSA SER.
GSA SER is much faster with verified lists than running with scraping and identifying itself.
So simply,
You can increase more threads – More threads mean more rapid LPM and VPM
Low usage of RAM and CPU
You can save your proxies – (it does not have to scrape)
You can build more links in less time
Do I really have to use a GSA SER pre-verified list?
Do I really have to use a GSA SER pre verified list?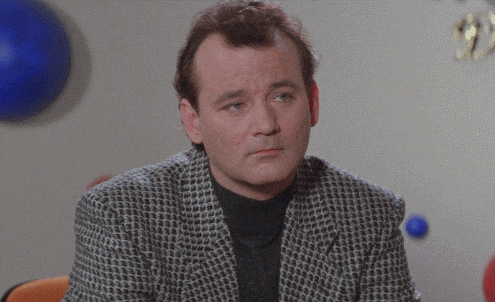 No, you do not have to use a premium list if you do not want to use maximum power of your GSA SER. You do not have to be a churn and burner or mass link builder to use a verified/premium list.  Even you build few links, in white hat way and lite user of GSA Search engine ranker you still have to use high-quality targets.So if you have high quality verified list, you can start posting without any target sorting/scraping hassles. Also, it helps to push strong link juice upward from lower tiers for faster indexing and rankings.
When I started to use GSA Search engine ranker ( that was 5 years ago), and  I used to rank in google's top 10  for high competition niches like loan, surveys, work at home, etc…Just running 7/24 GSA SER on a virtual server with a bunch of proxies along with GSA captcha breaker.
But, now.. things have changed.

That does not mean it is impossible to rank only using GSA SER. Some niches are very easy to rank while others not. Rankings depend on many factors and change constantly.
Since Google has stopped updating Page Rank (PR)  many SEOs including me replaced it with MOZ metrics such as PA, DA, TF, CF. Having rich domain authority, Page authority backlinks make faster rankings and works similar to PR (like it used to).
GSA Search Engine Ranker Tiered Link Building Works And Its Evergreen..Why?

Tired link building works, without a doubt, I can assure that! However, it may not like it used to be. People use social bookmarks..write to article directories..comments..share links, etc.. till that Google and other search engines have something to consider(actually it is not something it is the thing). With a right tiered link building campaign, you can increase your website's authority and SERPs (search engine ranking positions ). Google likes 'link popularity, ' but it should be based on trusted link profile
Using a ser verified list you can build backlinks fast to lower tiers, and it gives authority power to main tiers that's one of the benefits having a premium list.
Now the real story begins… I decided to write this post with my personal experiences, and I am getting hundred's of emails every day about premium lists, how scraping works and how to rank, etc. This is mostly happening with GSA SER newcomers.
There are many GSA SER verified lists providers out there.Half of GSA search engine ranker users  buy these verified lists at daily basis and waiting for "magic happens."
Big number of LPM counter
High verification ratio
Instant indexing on Ahrefs/Majestic SEO etc
Finally big jump on Google
Unfortunately the truth is
Most of the time (no matter whether you buy a list or build a list by scraping yourself ) verified targets are crap.
Thousands of GSA search engine ranker users use same footprints and keywords to scrape/post. Even you buy a pre-verified list it will not be last longer as long as everybody post to same targets.
As a result of High OBL targets = Spammed
Another problem with verified lists is dead targets (due to webmasters change registration/captchas/ script updates etc.)
Lack of quality targets
Everyone loves contextual targets.Some users still concern about PR.Also, should filter out bad words. When SER running through a verified list and user has only selected a few of engines (let's think its for T1 ) and enabled some filters then LPM starting to drop down and getting very less verified links.
Mostly this happens if your list has not met minimum requirements of your filter settings. With that GSA search engine ranker trying to skip targets, as a result, less verified targets
Ex: If you select in project options to skip over 75< OBL targets ..and if your verified list does not contain much ..you will experience a lack of verified.
GSA CB Low Captcha Sucess Rate
If your premium list built with different OCR instead captcha breaker you will waste these targets by failing with GSA CB.
You have got few options to avoid these problems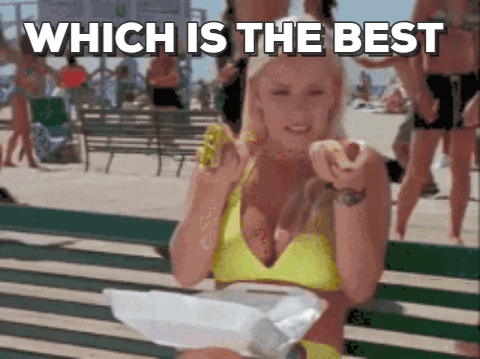 1. You can build a high quality verified list by yourself
Here I am not going to write a blueprint "how to build a GSA SER verified list " since there are many tutorials/youtube videos out there. You can use Scrapebox (if you have Gscraper with their proxy service or hrefs would be better) with Google passed public proxies to scrape, and it is much faster than SER scraper.
Pros :
Long lasting list – use only yourself
More authority power to your links – (you can filter out engines/targets)
Big number of LPM / VPM – (if use it right)
Cons :
Time consuming
Learning curve – required some time to learn
Resources – Even you are a basic user still you need a scraper (GS/SB)/ Virtual server (preferably dedicated server) google passed proxies
Even you build yourself still you need to clean your list time to time
2. You can buy a premium gsa ser verified list
It is a hassle-free solution.Even there are many vendors who offer verified lists it is important to have a look their services before you purchased.
Check released day – You do not want to buy aged list
Overselling – Always make sure to check how many copies they are selling per list.
Make sure to check Engine list stats – You do not want to buy if the stats not for you
Check what captcha solver they used to build the list – OCR
Make sure vendor is active around the market – Online support / Have answered for questions /Sellers Reputation/reviews
Pros :
You can start posting instantly – Only have to download and import
Crank with big number of LPM/VPM
Large stats- Least you will get 50,000 verified unique domains per list
ideal for mass link builders / Churn and burn
Long lasting – Better than a public shared list
It saves your proxies
Cons :
You have to find a quality & trusted vendor to avoid over sellings, quality of targets, etc.
Some people sharing these lists public – Abusing with terms
High OBL = More usage
Unknown targets due to script changes etc.
Low success captcha rate
3. You can subscribe to Over 2Millions of  SER verified lists targets pool
There is a significant difference when compared SER Verified Lists service with a verified /premium list.It is a total GSA search engine ranker target solution.Simple set and forget solution. You do not have to worry about a single thing. You will get fresh; high-quality GSA SER verified targets directly to into GSA SER.
You can get Over 1.8 million fresh targets per month
You do not have to worry about dead/unknown targets – it monitor every single target in Real-time and if any detect it automatically removes from the list.
You do not have to worry about High OBL / spam to death links – it automatically Pre-sorted  all targets to different metrics ( <50 OBL separated targets – Moz high PA/DA)
It is all in one list solution for GSA SER users. Not that because it is one of our services. It is a truly hands-free solution for All GSA SER users and its trusted by GSA SER power users since 2013.
We are adding many features to our service such as time-tested GSA search engine ranker templates, account data; realtime google passed proxies, etc.
You can read more about our unique service  here: GSA SER Verified Lists Membership